Plane Irons
By special arrangement with master blade-smith Ron Hock. The plane irons offered here are custom-made from A-2 alloy steel, then cryogenically treated. The steel, cryo-treatment, and the skill of the maker all combine for what I believe are the best blades available for wooden hand planes -- particularly notable for their outstanding edge retention. They are designed specifically for the type of planes featured in my book, Making and Mastering Wood Hand Planes. These are often called "Krenov-style" planes in honor of Jim Krenov who adapted the classic European wooden plane to this present form and wrote about them in his book, The Fine Art of Cabinetmaking. The blades come complete with well-fitted chip-breaker and cap-screw. Your satisfaction is unconditionally guaranteed.
A-2/Cryo. blades are available in three widths: 1-1/2", 1-3/4", and 2". All are 3-1/2" long, 3/16" thick, and are supplied with the chip-breaker and cap-screw. Order below.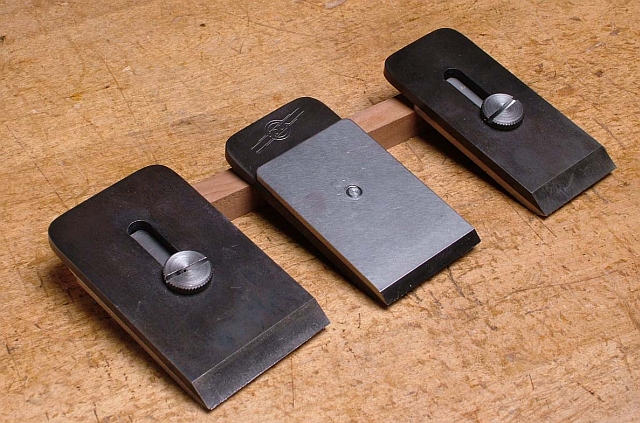 Blade Width Suggestions for Various Planes:
1-1/2" -- block planes and jointer planes
1-3/4" -- smoothing, jack and jointer planes
2" -- smoothing planes (for larger hands).
A-2 Cryogenically-treated Blades with Chip Breakers (Click on the button(s) below to order a specific blade.)
| Blade Width | Price | Purchase Item |
| --- | --- | --- |
| 1 ½ " | $57.00 | |
| 1 ¾ " | $60.00 | |
| 2" | $63.00 | |