About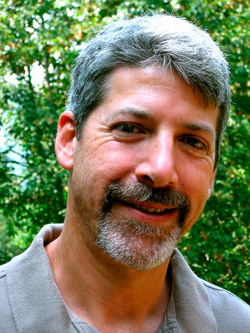 In 2012 I began devoting all my efforts to violin making. What follows here is relevant to my past furniture making activities. To explore my current focus please visit: www.davidfinckluthier.com
"My work is about quality, careful attention to detail, functionality, and permanence. I think of it as an ongoing attempt to capture the essential core of the beautiful and bring that into people's homes and lives. I find great pleasure in the process of woodworking. That love of fine craftsmanship often plays a major role in animating my finished products. Over the years, stretching back to 1984, I have designed and built a wide variety of one-of-a-kind objects ranging from desks, tables, chairs and rockers, to showcases, jewelry boxes and lighting fixtures. Especially significant to me are the liturgical works and the steel-string and classical guitars I've made. Adding the spiritual or musical dimension truly enlarges the scope of this work." Pictured are things I've built because I wanted to, or to fit a need for someone that requested it. Some of the pieces are currently available as noted. I encourage you to call or e-mail if you see something you like or if my work provokes thoughts of a commission. Contact information is at the bottom of this page.
Some of the nation's most prominent craft galleries and shows have featured David's work, and it is in the permanent collection of the West Virginia Department of Culture and History. He has had articles in the preeminent woodworking magazine, "Fine Woodworking", and been featured in "American Style Magazine". In 2000 he released his book, "Making and Mastering Wood Hand Planes", currently published by Hickory Ridge Press. It is considered by many to be the best book available on the topic. David's background includes two years of intensive study with internationally renowned master craftsman James Krenov, two generations of woodworking heritage passed down from his father and grandfather, and many years of experience maintaining his own studios in West Virginia, Kansas, and now, in North Carolina where he has been since 1997.
David is also active as a woodworking instructor, having taught extensively at a variety of craft centers and campuses nationwide. He has been teaching from his own studio since 2006 offering intensive workshops and custom-tailored private instruction.
"Most of us are aware of the effects over-consumption and how our "throw-away society" impacts our environment and our state of mind, yet our manufactured world is increasingly filled with objects that are temporary, superficially attractive, and lacking in human warmth. The things in our homes are among the most intimate part of our external world. They influence us for better or worse, while portraying some essence of who we are and who we wish to become..."